"Maximizing Performance to Achieve Excellence"
The Peak Performance Center is an organization that provides resources and services for both individuals and organizations as they strive to achieve performance excellence.
Our Performance Center assists in solving performance problems, realizing performance opportunities, and maximizing overall performance. We are dedicated to providing the tools and knowledge necessary to empower and enable individuals and teams to perform at their maximum potential.
We concentrate on the factors and dynamics that directly and indirectly affect performance the most. These factors are often the same no matter if you are in school, in the business world, or on the playing field. Ability, knowledge, motivation, confidence, and climate are just some of the factors that play an integral part in a person's performance. Analyzing these factors to determine which ones are adversely affecting performance and finding solutions to address those factors is essential for peak performance. Finding ways to capitalize on these dynamics is also crucial in maximizing performance.
Online Resource Center
Our online resource center is designed to provide guidance and information for those who are seeking to positively impact their performance. The information provides insight into the dynamics that affect performance as well as solutions and techniques to boost performance. We offer techniques and ideas to enhance an individual's skills, mental conditioning, and personal effectiveness in an effort to improve overall performance.
Our Programs and Services
Our programs and services help individuals and organizations to reach their potential by analyzing performance gaps and developing solutions so that individuals and teams can perform at their fullest potential. We aim to provide a competitive edge by delivering proven method and innovative strategies for achieving breakthrough performance. Our focus is to optimize individual and team performance and accomplish personal or professional objectives through assessments, training, and coaching.
Our ultimate goal is to instill in individuals and teams the knowledge, skills, and belief so that they are able to perform at their best.
Our Divisions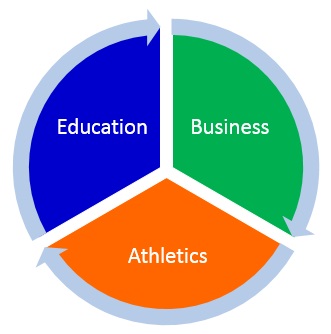 Athletics
Business
Developmental Series